Portfolio
Kindly view our Visual Imagery of Work done for our valued Clients.
Herewith we showcase some of our design work done for our valued clients.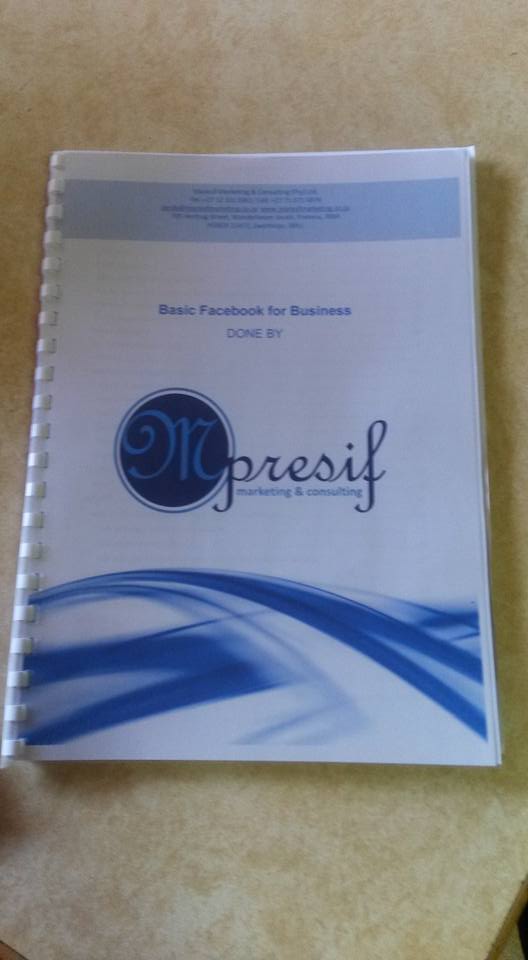 We hold Basic Facebook for Business, Twitter, Marketing and other Workshops where we provide you with insight into Social Media Marketing as well as the basic fundamentals of Marketing PLUS share some creative and cost-effective IDEAS with you!
We write content for Websites, Articles, Advertisements, Company Profiles and all other type of marketing material - kindly view some of work done.
We provide small businesses' with marketing plans, strategic marketing, marketing research, feasibility studies and so much more.